What do we do?
DURING THE WAR, WE FOCUSED ON PROVIDING ADDITIONAL EVIDENCE-BASED MEDICINES AND EQUIPMENT TO PRIMARY HEALTH CARE FACILITIES, HOSPITALS, INDIVIDUALS IN DEOCCUPIED TERRITORIES AND THE MILITARY STAFF.
In addition to the desire to bring the Victory closer and to the unwillingness to live in Ukraine after "demilitarization" and "denazification", we have the hands-on experience of cooperation in the medical sector.
For the past 7 years, we have been working closely with various sectors in the medical field. So, we were in the group of authors of several draft laws that focused on protecting the rights of medical workers. After the launch of the so-called medical reform, guided many medical institutions during their transition to the "new rules". We constantly consult medical workers and heads of medical institutions. We also have legal practical experience for in the protection of both medical workers and patients of medical institutions.
We started-off on the 24th of February by helping 3 support hospitals in Kyiv. Then it became 15 Ukrainian hospitals, which we help with purchasing and finding medicines and equipment.
Military hospital, Kyiv

The 17th support hospital, Kyiv

Kyiv emergency hospital Institute of pediatrics, obstetrics and gynecology, Kyiv

The 2nd support hospital, Kyiv

Feofania Boryspil city center.

A deployed field hospital

Nizhyn city hospital

Nizhyn district hospital

Chernihiv city hospital

Sumy regional clinical hospital

Kharkiv regional clinical hospital

Kharkiv institute of emergency surgery

Brusyliv,

Malynivka,

Zhytomyr region Hospital of Maidan
Our main goal for the period of war is to provide citizens and military personnel with high-quality and evidence-based medicines in the temporarily occupied, de-occupied (unblocked) territories. Guiding the requests of medical institutions to the owners (Ministry of health, hromadas) regarding obtaining medicines and medical equipment (firstly the state and local self-government bodies provide the medical institution with requested aid, then — charitable foundations do).
OUR WORK IS NOT IN MINDLESS PURCHASE OF MEDICINES FOR MEDICAL INSTITUTIONS
OUR MAIN GOAL IS TO ENSURE THAT PATIENTS OF MEDICAL INSTITUTIONS RECEIVE THE MAXIMUM FROM STATE AND LOCAL PROGRAMS.
Than the aid is received by vulnerable sections of the population, patients which obtain additional necessary evidence-based medicines and then an additional medical equipment for medical institutions to be purchased to medical assistance to be provided more efficiently.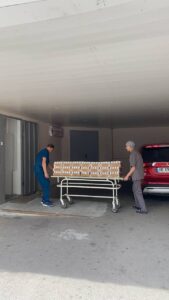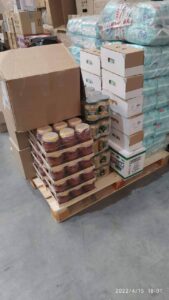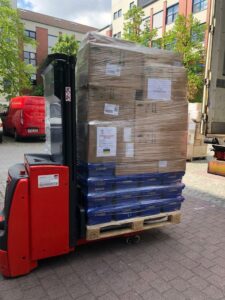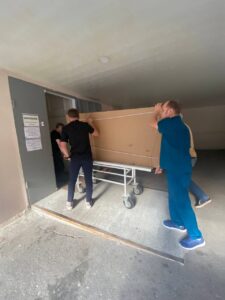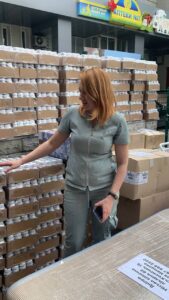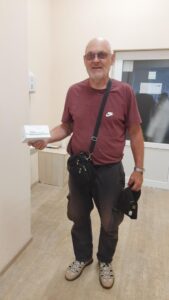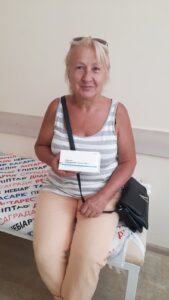 If you need medicines, send us your request by filling out the form. We accept requests on company letterhead. The request template can be downloaded here.
We sincerely believe that the main functions should be performed by the state and responsible bodies. We also understand that financial resources are limited, so when we receive your request, firstly we check with the Ministry of health whether requested drugs are available and wether they have not been purchased by the state. If not, then we check the feasibility of medicine in wartime with a group of verified doctors and only then, after approval, purchase the medicine.